Nom gaélique
: Cill Chainnigh
Surnoms
:
The Cats, The Wildcats (
les chats sauvages
)*1
The Stripy Men
(les gars au maillot rayé)
The Noresiders
(les riverains de la Nore)
The Marble City
(La ville de marbre)*2
Population:
95,419 hab (21ème)
Site officiel
:
kilkennygaa.ie
Stade:
Nowlan Park, Kilkenny city (24.000 places)
1*Le terme de
"cats"
ou
"wildcats"
fait référence au caractère "enragé" des habitants et des joueurs du comté.
2* Le comté est parsemé de nombreuses carrières de marbre.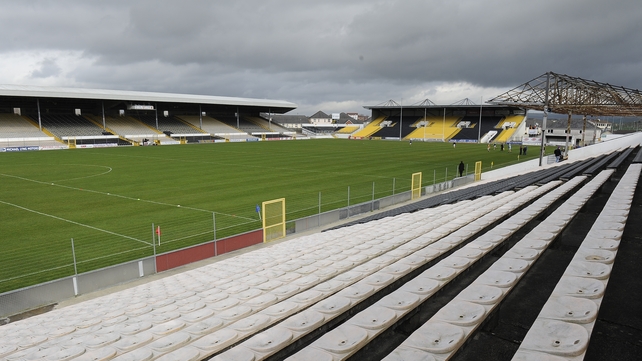 Le Nowlan Park
Si Kilkenny est devenu le maitre absolu du jeu de hurling et le comté le plus titré du pays avec ses 36 titres, c'est pourtant le football qui y à d'abord prospéré. Le premier match de football disputé selon les règles edictées par la GAA y fut joué à Callan en février 1885, et entre 1888 et 1911 les
cats
disputèrent sept finales du Leinster (en remportant trois). Le hurling ne s'y est imposé qu'à partir de 1904, date du premier titre de Kilkenny en All Ireland de hurling.
Les décennies qui suivirent virent le triomphe total du hurling dans le comté. Dans les années 1930, Kilkenny va disputer sept finales de All-Ireland et en remporter quatre.
La GAA à Kilkenny avait mis en place un système très efficace de flux constant et de détection en provenance des écoles, collèges et lycées du comté.
Parmi eux, St.Kieran fut certainement l'un de ses plus grands pourvoyeurs de stars, on rappellera les noms de
Eddie Keher, DJ Carrey, Henry "the king" Shefflin et bien sûr
Brian Cody qui dirige l'équipe depuis...1998.
Depuis le début de ce millénaire, Kilkenny poursuit sa moisson avec sept titres nationaux et seul Tipperary est parvenu en 2010 à priver les wildcats d'un historique et sans précédent "cinq à la suite".
Kilkenny a la particularité d'être le seul des trente deux comtés de l'île à ne pas concourir dans les compétitions seniors de football. Sa dernière participation à un All-Ireland de football date de 1982, et la dernière tentative de participation en National Football League entre 2008 et 2011 s'est traduite par un échec puisque Kilkenny ne remporta pas un seul match.
La structure de clubs de football dans le comté reste malgré tout relativement forte dans les catégories de jeunes mais la démographie et le déséquilibre de la concurrence faite par le hurling ne permettent pas au football de se développer à un niveau suffisant.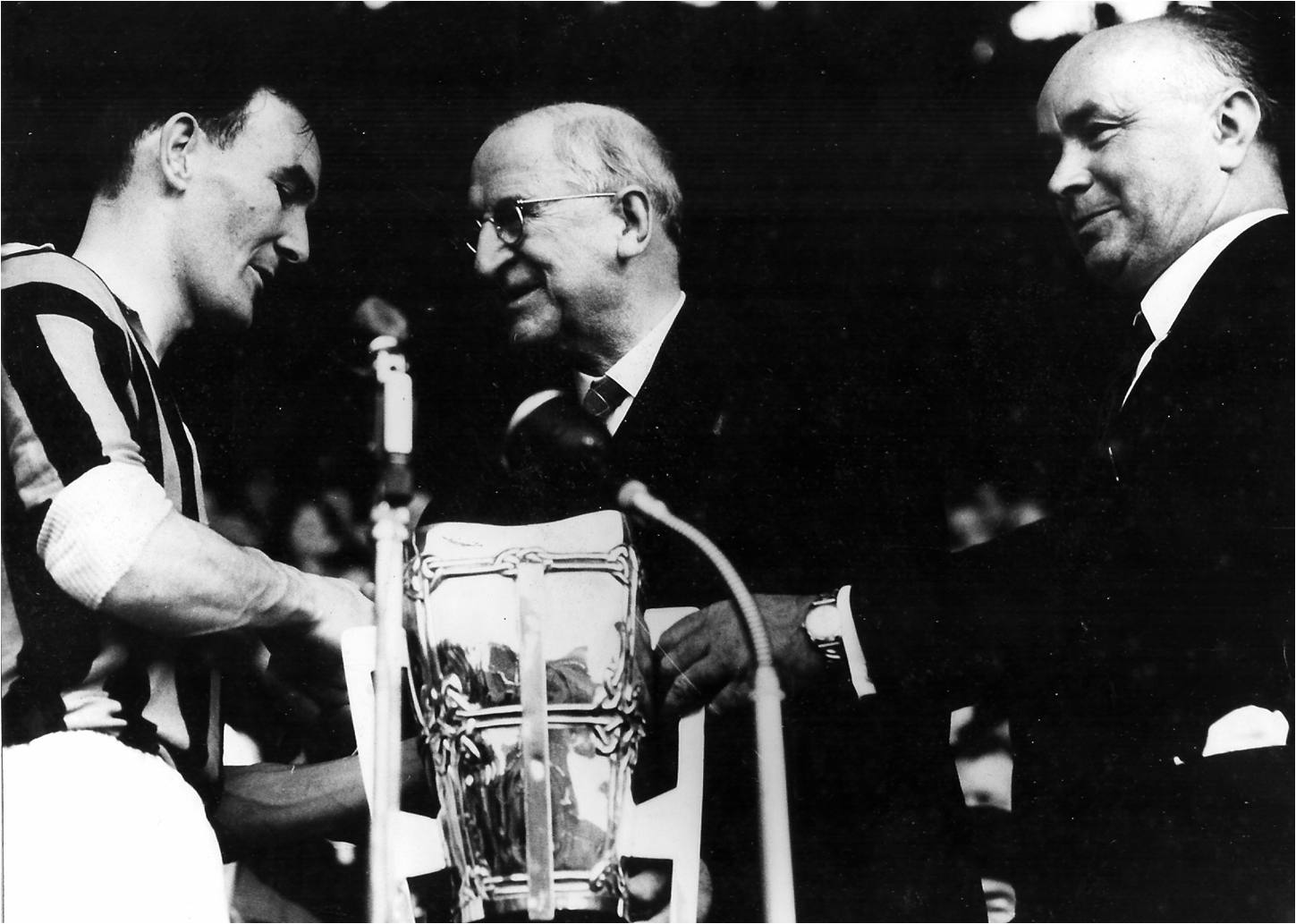 Le capitaine Seamie Cleere serrant la main du président Eamon DeValera avant le remise de la Liam McCarthy Cup en 1963