Nom gaélique:
Loch Garman
Surnoms
:
The Model County
(Le comté modèle) *1
The Yellowbellies
(Les ventres jaunes)*2
The Slaneysiders (
Riverains de la rivière Slaney
)
Population
: 145, 273 (14ème)
Site officiel
:
wexford.gaa.ie
Stade
: Wexford Park, Wexford (25.000 places)
1* L'appellation est héritée des méthodes agricole innovantes employées dans le comté. La première école agricole fut ouverte à Wexford en 1850. La devise fut choisie pour être celle figurant au côté des armes du comté en 1847
"Exemplar Hiberniae" (Irlande Modèle)
2 *Le terme de "ventres jaunes" aurait été utilisé pour la première fois à propos d'une équipe de hurling du comté de Wexford ayant disputé et gagné un match en
cornouailles
sous le reigne de Guillaume III d'Angleterre. Ces joueurs portaient une écharpe jaune nouée autour du ventre en hommage à Guillaume, Prince d'Orange. Le maillot actuel du comté reprend ce code de couleur avec un maillot pourpre et une bande horizontale jaune orangée en son centre.
Wexford Park
Le comté de Wexford a accueilli le premier match officiel de football gaélique jamais disputé en Irlande.
Taghmon et Kilmannon s'affrontèrent en février 1887 pour le compte du tout premier championnat du Wexford.
Plus tard dans le courant de cette année 1887, à l'occasion des premiers All Ireland, Wexford engagerait également ses équipes inter-comtés, tant en hurling qu'en football et n'attendra pas longtemps avant d'afficher un premier All Ireland de football à son palmarès (en 1893 victoire contre Cork à Phoenix Park).
Le début du XXème siècle fut riche en succès, avec un premier All Ireland de hurling remporté en 1910 suivi d'une remarquable série de quatre titre consécutif en football entre 1915 et 1918.
Le nombre de clubs augmentera de façon régulière pour atteindre 150 au début des années 1950.
Cette décennie vit les hurlers de Wexford s'inscrire dans la légende du jeu en remportant deux All Ireland mais surtout en pratiquant un jeu enflammé et innovant.
Ces titres ajoutés à celui décroché en 1968 vont cimenter la position du hurling comme sport dominant du comté. Près de trente ans plus tard, en 1996, Wexford ajoutera un sixième All Ireland dignement célébré.
Malgré un renouveau certain de la section football au début des années 2000, la combinaison entre concurrence des autres sports et l'urbanisation du comté amène de nouveaux et importants défis pour la GAA à Wexford.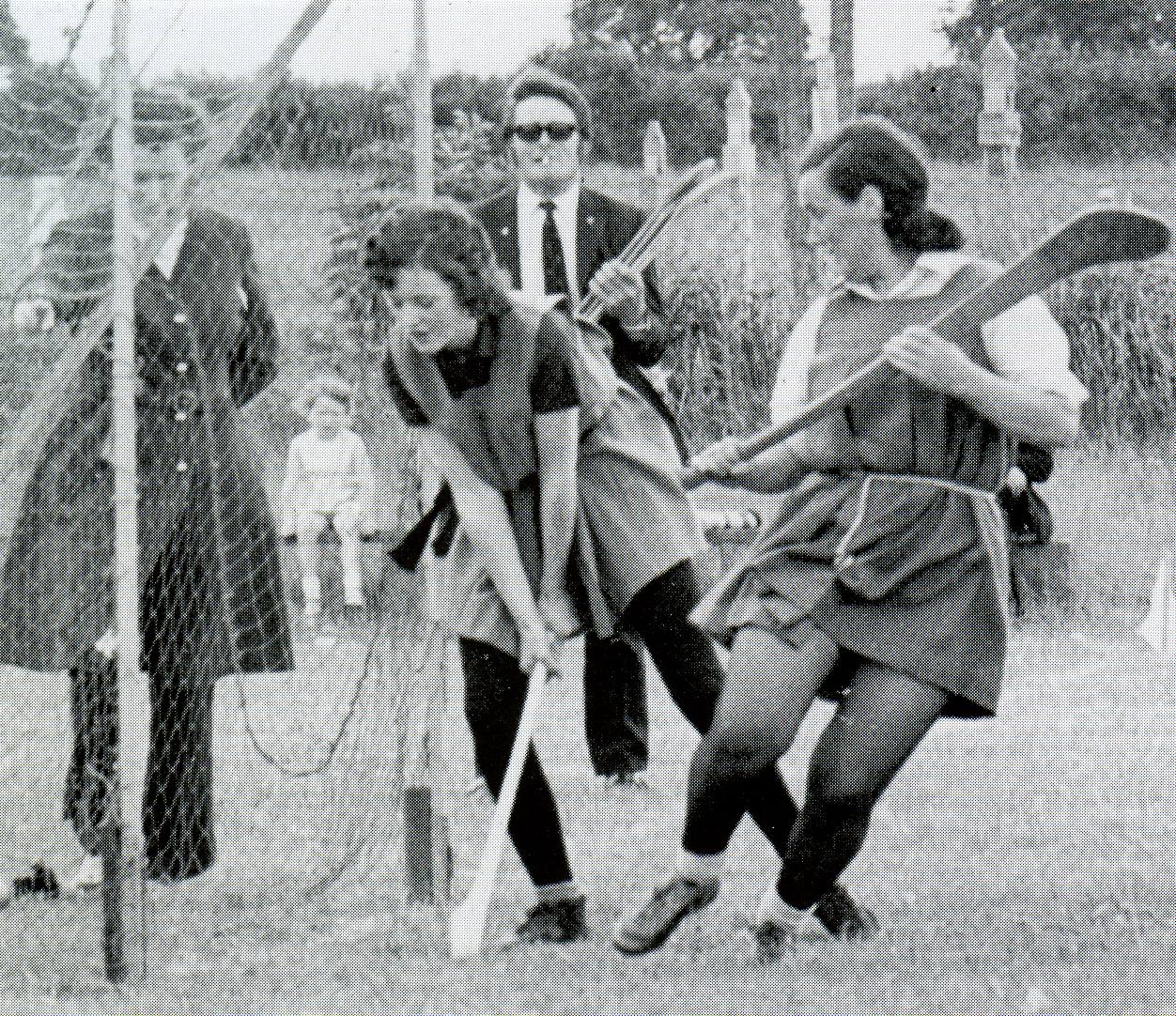 Mary Shannon inscrit un but pour St.Patrick's lors d'une rencontre de Camogie en 1968