Nom gaélique
: Aontroim
Surnoms:
The Saffrons (
en référence aux couleurs du comté
)
The Glensmen*
Population
: 618.108 hab (2ème)
Site officiel
:
antrim.gaa.ie
Stade principal
: Casement Park, Belfast (en rénovation) - provisoire: Páirc Mac Uílín à Ballycastle
* Les gens des glens (des vallées), en référence à la région des
Glens d'Antrim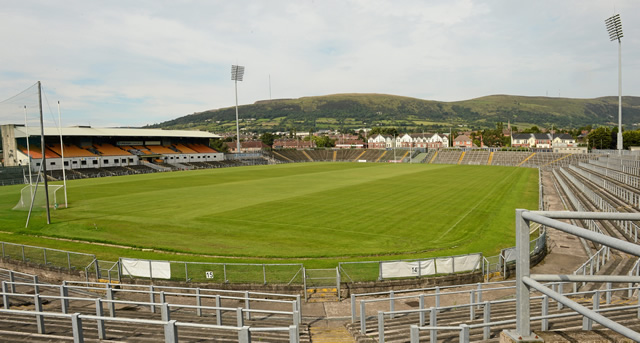 Casement Park
Situé dans le nord-est de l'Ulster, Antrim est considéré comme le bastion du hurling dans cette province.
Les sports gaéliques et notamment une forme archaïque de hurling y furent pratiqués tout au long du XIXème siècle.
Le jeu tel qu'établi dans ses règles par la GAA y prend véritablement pied au tournant du XXème siècle aidé en celà par les visites fréquentes de Michael Cusack à Belfast et l'instauration du
Feis na nGleann
, un festival annuel de la culture irlandaise (dance, poésie, musique, sports) crée en 1904.
Si Antrim s'imposera tôt comme une place forte incontournable du hurling en Ulster, le football y connaitra un sort plus cahotique. Malgré une période de progression dans les années 1940, les "troubles" des années 1970 auront un effet dévastateur sur le développement du football, précipitant son déclin.
Les équipes d'Antrim, et notamment le club de St.Johns situé dans l'ouest de Belfast, ont tenu un rôle majeur dans la création du All Ireland des clubs. Le club de St.Gall est le plus récent vainqueur du trophée en football (en 2010), en hurling les Loughgiel Shamrocks ont décroché leur second titre national en 2012.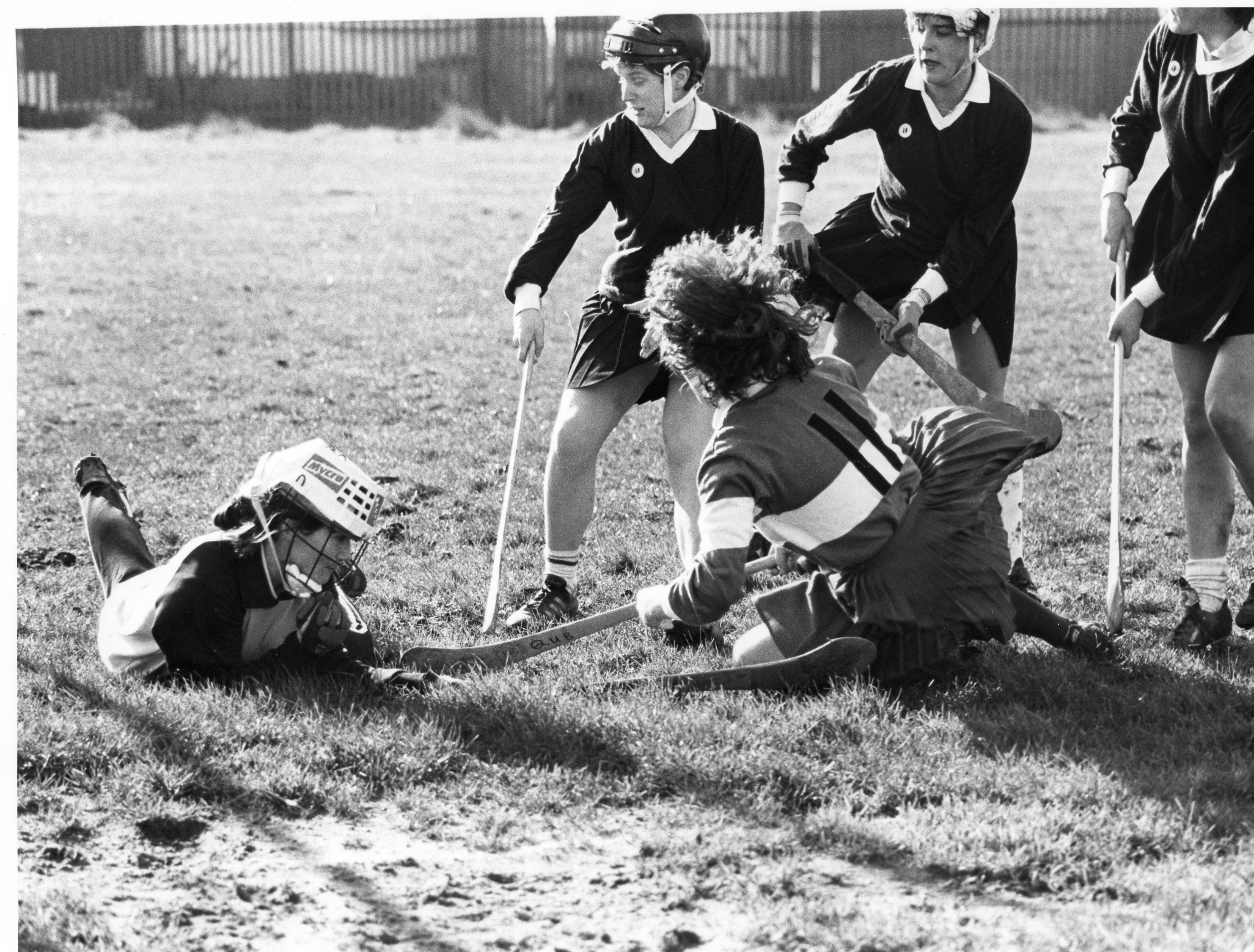 Un match opposant University of Ulster à Queen's University Belfast en 1988.